Are there a lot of drawings and appliqués of your child? It's time to find a worthy use for them! Select the best pictures with your child, put them in frames and hang on the wall.

If your child enjoys drawing, and his creations delight others, such an exhibition can be a good incentive to create new art works. Refresh and change the exposure from time to time.
You can organize different thematic exhibitions:
Seasons.
What I saw at the zoo.
My friends.
My family.
Weather.
My favorite toys.
My sea holiday etc.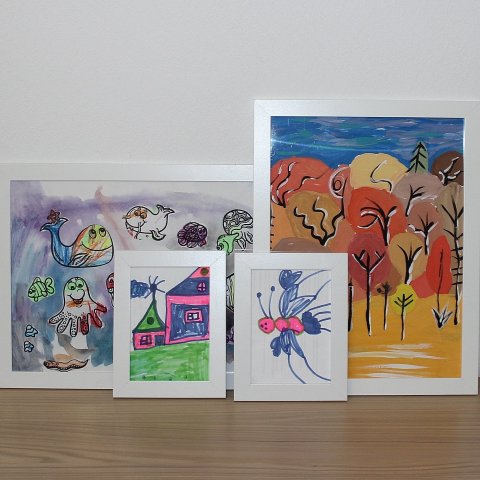 Take pictures of your young artist's paintings, upload the photo to the app. Write briefly about the technique in which your child likes to draw, what are his\her favourite colors.
Wachanga encourages you to strictly follow all the recommendations and rules that are in effect in your area to prevent the spread of the coronavirus infection, COVID-19. Please stay at home whenever possible!
Enter a valid email to sign in or sign up
Open the letter and click the link.
The link is valid for 15 minutes
E-mail
If you enjoyed this activity, you may also like the following activity, too