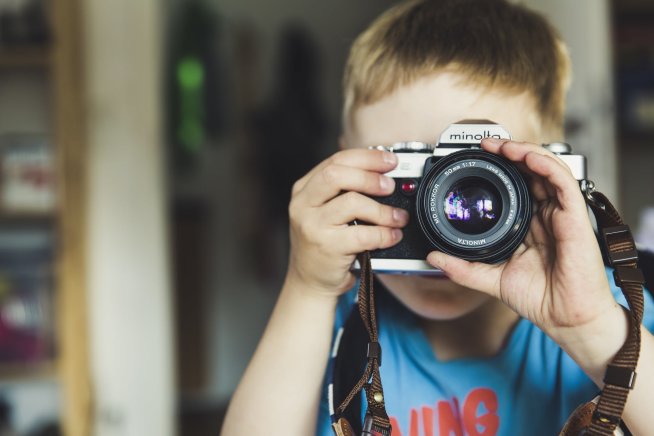 How to understand who your baby will be? What you need to do to help your child choose a business to his liking. The very first answer is the attention of parents.
from 1 year 6 months to 8 years
Every parent should remember that we are responsible for our lives and our actions. It is equally important to understand that your child is a separate person, so your aspirations and desires cannot and should not become theirs. It is important to teach children from childhood to make decisions on their own – what to play with, what to wear, what clubs to attend, etc.
All loving and caring parents are worried about the future of their children, try to protect them from mistakes, but it is more important to notice the interests and aspirations of the baby and support their development, but not their parent's expectations.
Try to notice what your child is interested in, what they like, what fascinates them and provide space for activities in this direction.
It is not necessary to be an expert in the development of children to give the baby a good start in life and help discover and realize their potential. Your child will choose a profession someday. To help them understand who they want to be, follow simple but very important rules.
Show your love
Your love and support give your child a sense of security to explore the world around them. Scientific researches prove that love, attention and affection in the first years of life have a direct impact on the physical, mental and emotional growth of the child. Hug, touch, smile, encourage, listen and play with your child whenever you can.
Talk to your child more often
Studies prove that children whose parents spoke to them very often have more developed language abilities than children with whom they did not. If your child is too young to continue the conversation, just describe what you're doing.
Read to your baby
Reading aloud is one of the most important things you can do to help develop your child's vocabulary and stimulate the imagination.
Stimulate all their senses
Choose toys of different shapes, textures, colors that emit different sounds. Listen to music, go for walks and trips together, let your child meet new people. Diversity in a baby's life stimulates brain development.
Encourage challenging development paths
If your children are interested in things or games not by age, do not prevent them from trying them. Show how to perform the actions correctly, and allow the child to do everything from the very beginning. On their own.
Keep track of your own condition
Parents who feel depressed or upset, unhappy, cannot respond quickly and sensitively to the needs of their children. If you feel unwell, seek help from loved ones or specialists.
Support ideas
Always support your child in their endeavors, if they want to try something, then help with it. For example, if a child wants to become a blogger or designer, then do not refuse immediately, do not say that this is nonsense, even if you think that this is an unsuitable profession. Always talk, talk together about what is needed for this, what knowledge and skills you need to have, etc. To become a designer, you need to go to art school to study drawing, master various editing programs, and in order to become a blogger, you need to master oratory, learn how to work with different techniques (camera, video camera, etc.). Explain that to your child. Always help your child take their first steps in the direction they are interested in.
Let your child try different activities, attend different clubs and sports, engage in different creativity – only in search, by trial and error, the child will be able to find a business to their liking.
Write about who your child wants to become today and why they chose this profession.
If you have any questions on this topic, you can write to us by e-mail and we will help you with this: team@wachanga.com
Enter a valid email to sign in or sign up
Open the letter and click the link.
The link is valid for 15 minutes
E-mail
If you enjoyed this activity, you may also like the following activity, too
from 1 year 6 months to 3 years

from 1 year 6 months to 3 years

from 1 year 6 months to 3 years

from 1 year 6 months to 3 years

from 1 year 6 months to 3 years