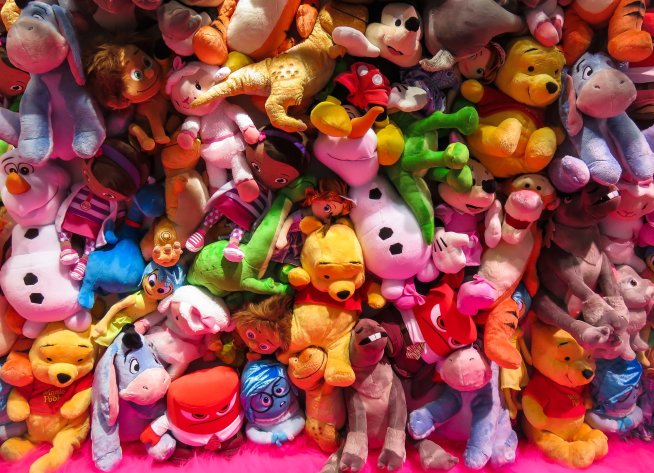 Is your child fed up with all their toys, and he or she doesn't know what to do? Don't rush to the store for new toys! Read the advice of a psychologist.
under 8 years
Our Wachanga psychologist has recommendations for parents - how to act in difficult situations and maintain a good relationship with your kid.
Parents strive to give their children all the best. If dad or mom lacked something in their childhood, this desire is often even stronger, and wealth quickly grows into excess. It's not so much about attention, but about its physical manifestations - toys, sweets and bought affection. Often, children quickly lose interest in their toys and ask for new ones. And often, parents indulge in their desire.
American scientists from the University of Toledo, Ohio argue that a large number of toys adversely affect the development and psychological state of the child. They conducted an experiment - they gave a large group of 36 children who were in the same room, first only 4 toys, and then 16. When there were fewer toys, the children had more fun, and were active and resourceful. In a room with 16 toys, the children quickly became bored - the toys got boring, and all participants were in a bad mood.
Scientists came to the conclusion that young children do not just get tired of a large number of toys - they get tired of concentrating on so many objects at the same time. The more toys, the more the child's attention is scattered, and the smaller the child, the more this feeling manifests.
So how many toys does a child need?
There's really no specific number. But the amount should definitely not be in the tens. A child is able to play with any safe thing that's around them (it's typically even more interesting to them). And it helps to develop important cognitive skills, imagination. When finding "toys" on their own, a baby retains interest in them for a longer amount of time.
To maintain your child's interest in playing, change toys once a month, leave no more than 10 toys in an open area, and leave out your favorite ones.
Psychologists advise raising children with a smaller amount of toys. This way, they learn to value things and develop their own imagination. And the joy of getting each new toy becomes not so short-lived.
Save money for new toys with your kid. Wait for a holiday to surprise your children with a new toy they're interested in. A child must learn to wait, this helps develop a very necessary skill in adulthood - patience, which is a basis for being a functional adult.
If you've already been spoiling your child, start restricting. You'll probably have to deal with some tantrums, but try to behave calmly - your baby must get used to new play rules. Give them the opportunity to get angry, cry, be resentful. Just hug your baby when this happens and try to calm them down.
And always be attentive to your baby!
Wachanga encourages you to strictly follow all the recommendations and rules that are in effect in your area to prevent the spread of the coronavirus infection, COVID-19. Please stay at home whenever possible!
Enter a valid email to sign in or sign up
Open the letter and click the link.
The link is valid for 15 minutes
E-mail
If you enjoyed this activity, you may also like the following activity, too