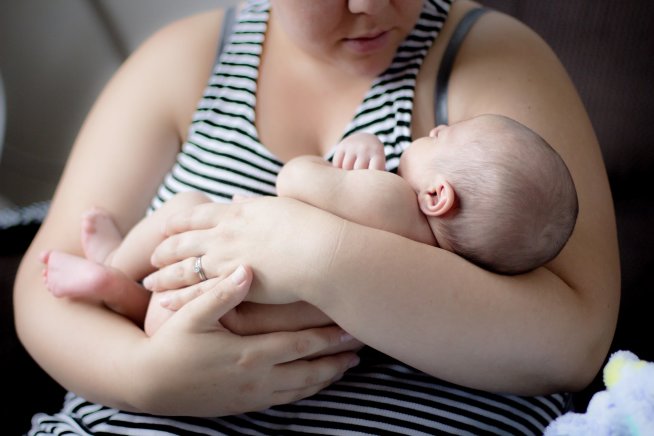 Should you be worried if, after birth, a mother isn't immediately attached to their baby? Our psychologist advises on how to wake up your maternal instinct.
under 9 months
What is maternal instinct? Usually, this term means the desire of the mother to protect her child, give her love and care for them, and feel good doing this. But maternal instinct manifests in different ways, in different women.
A future mother, while pregnant, can catch herself thinking that she doesn't feel warmth at the sight of other people's children. And even after the birth of their own baby, some women do not go headlong into caring for their baby, don't want to spend all their time with them, or take care of them 24 hours a day.
Do you feel "maternal" needs? The desire to communicate with your child, play with them, help them grow, always be with them. Take care of your baby and protect them from all the dangers of the world, look after them, hug them tight. If most of these feelings are familiar to you, the maternal instinct is not lost. If you doubt or answer questions negatively, and something prevents you from fully enjoying your new state - motherhood, it'll help to contact a specialist. Indeed, in the present and for a long time in the future, your child will really need you, and you need to spend most of your time with them, whether you want to or not.
If your maternal instinct seems delayed
Analyze the relationship with your own mom, and family values. If it turns out you didn't really have a positive relationship with your mother, then you may well experience insecurity in your own motherhood, and this can block your maternal instinct.
Try to think about the baby more often, about their future, stages of growing up.
Write down thoughts about motherhood and your child, draw emerging images.
Try to connect with your baby more often when you are in a good mood. Breastfeeding and sleeping together are the best helpers in developing maternal instincts. Engage in the development of your child: once you notice their achievements, you won't want to stop.
Don't be afraid to develop an emotional bond. This can be difficult if you haven't had a strong emotional relationship with your parents. But with your own child, you have a chance to build this relationship.
Find helpers for household chores and learn to relax.
Maternal instinct doesn't usually appear by itself. We are all different, and we should not feel guilty if we haven't experienced this as quickly as other mothers. Take care of your baby and learn to develop an emotional connection with them - this is not easy, but it is important.
Wachanga encourages you to strictly follow all the recommendations and rules that are in effect in your area to prevent the spread of the coronavirus infection, COVID-19. Please stay at home whenever possible!
Enter a valid email to sign in or sign up
Open the letter and click the link.
The link is valid for 15 minutes
E-mail
If you enjoyed this activity, you may also like the following activity, too